1300-6 Wood grain drawing machine
Product Detail
Product Tags
Xuzhou Tenglong Machinery Co., Ltd. was established in 2015 and is located in Xuzhou City, Jiangsu Province. We always keep in mind the diverse needs of our esteemed customers, because we are offering our wide range of products according to their different regulations. These products are widely praised by customers for their corrosion resistance, durability, excellent finish, high tensile strength and robust design. At the same time, these products are designed and developed with high precision to meet the set global quality guidelines and regulations. We provide these products to our esteemed customers at low prices.
We provide high-speed wood grain drawing machines for drawing different wires of different lengths. Our wood grain drawing machine is easy to operate and has perfect performance. The wood grain drawing machine we provide is also famous for its sturdy structure and longer service life.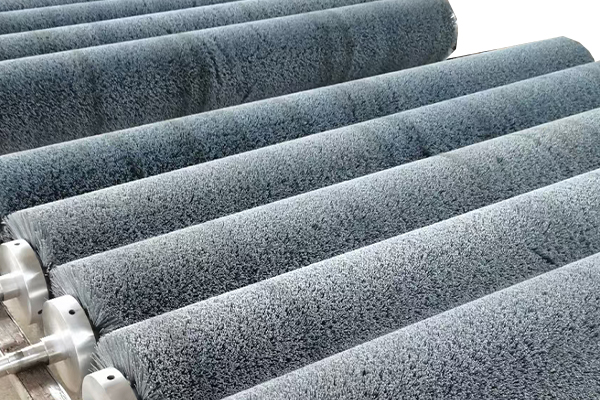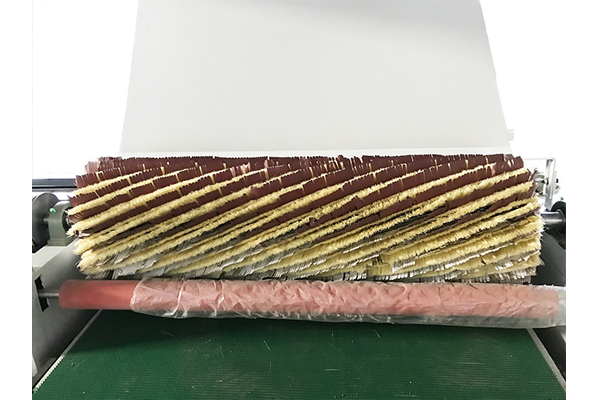 The machine is mainly used for solid wood panels, flooring, solid wood panel, brush the surface of groove, wire drawing, natural wood brush, and the wood board, synthetic materials, textures, nap etc..After processing the wood surface has a natural wood grain concavo-convex, main and collateral channels clear, effect of the follow-up processing more prominent.Mainly used for pseudo-classic embossed floor, drawing the floor, furniture board, surface texture and other decorative plate processing; surface wood veneer processing or sheet; threads wood-plastic board synthesize plate surface (straight) processing etc.
Wire drawing opptional
1.Standard type with five axis, you can choose less axis according to different drawing effect and efficiency.
2.According to different surface effect, you can choose different roller or brush material to the best effect.
3.According to the hardness and texture depth of wood material, we offer different thickness of roller better suitable.
This machine is suitable for the polishing of solid wood furniture, wooden doors, density boards, mahogany, carved plates, etc.
Optional rules 1000, 1300 (four-axis, six-axis, eight-axis)
Regardless of whether it is a regular surface or a special-shaped surface and curved surface, rough and fine polishing can be carried out, and the sanding and polishing effect of the wood surface is remarkable.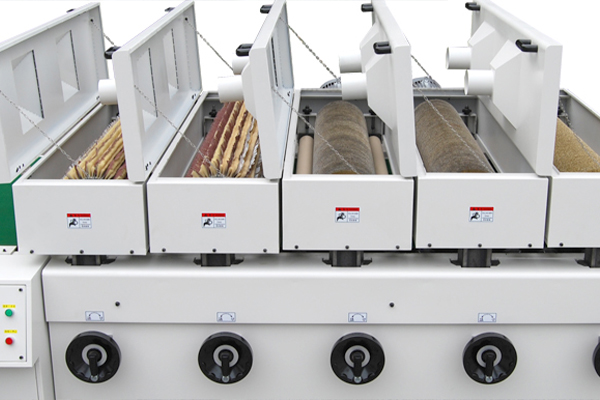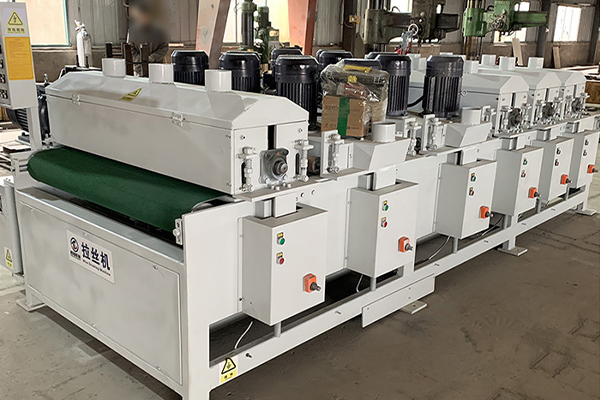 ---
Previous:
Polish Sanding Machine
---
Write your message here and send it to us