Desktop woodworking special furniture manufacturing drilling machine
Product Detail
Product Tags
The boring machine is a machine tool that mainly uses a boring tool to boring the existing pre-made holes of the workpiece. Generally, the rotation of the boring tool is the main motion, and the movement of the boring tool or the workpiece is the feed motion. It is mainly used to process high-precision holes or finish machining of multiple holes at a time. In addition, it can also be engaged in the processing of other machining surfaces related to hole finishing. Different tools and accessories can also be used for drilling, milling, and cutting. The machining accuracy and surface quality are higher than those of the drilling machine. Boring machine is the main equipment for processing large box parts. Thread and machining outer circle and end face, etc.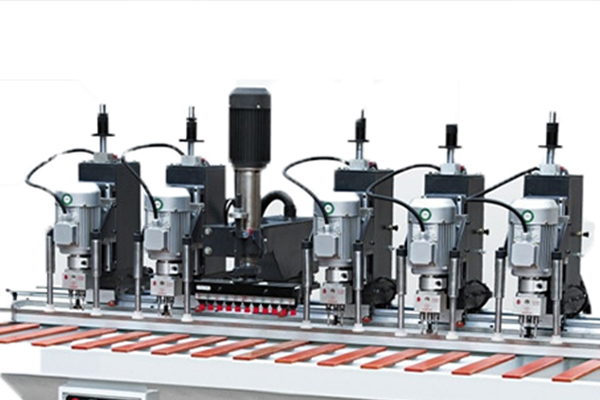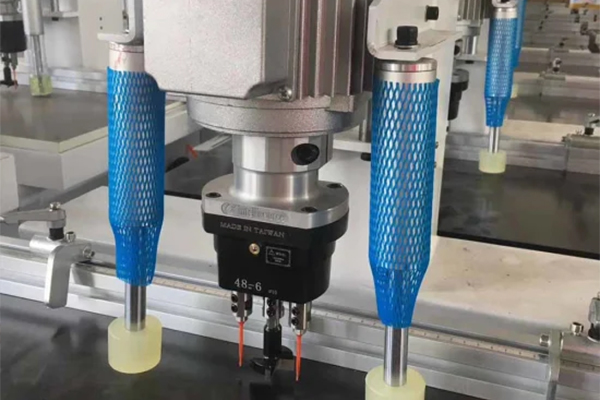 1. Suitable for all kinds of density board, particle board, artificial board, PVC board, plexiglass board, solid wood
plate.
2. The power components are made of high-grade wear-resistant materials, which are durable
3. The speed stabilizer ensures the smooth feeding of the workpiece.
4. The machine body is made of high-quality steel and undergoes high heat treatment. So it will never deform.
5. The drill row and the drill motor are both famous brands and durable.
6. Digital synchronous display, intuitive and accurate, can improve work efficiency and reduce costs
7. The guide rail is refrigerated and hardened, with high wear resistance
8. Use digital control system to realize coordinate positioning and process automation.
9. Patented drilling device with vertical and horizontal drilling spindle and slotting spindle.
10. The drilling device adopts a patented design of multiple sliding support bases, which can reduce vibration during drilling and grooving, and greatly improve processing performance.
11. The patented grooving device is adopted to ensure the accuracy of the groove depth and size of the workpiece.
12. The patented roller-type side baffle ensures the protection of the side of the workpiece during high-speed processing.
The boring machine is a dedicated woodworking equipment that can provide a synchronous and complete solution for custom furniture manufacturing. Using imported control system, the machine can be connected to production data software of various brands and directly input production data. Greatly improve the production efficiency and reduce the daily production cost of the factory.
The boring machine is specially designed for the woodworking industry and is suitable for various wood products such as solid wood furniture, solid wood doors, decorative panels, computer desks, and office furniture.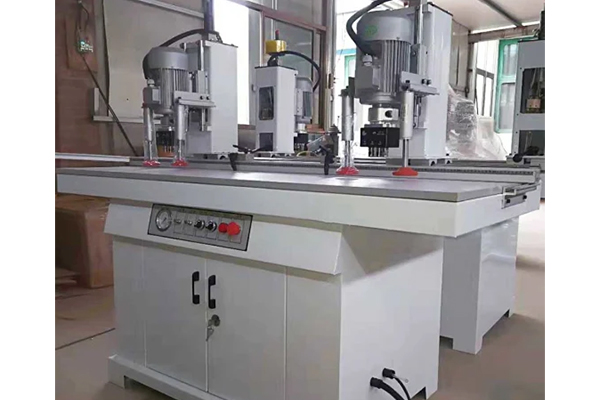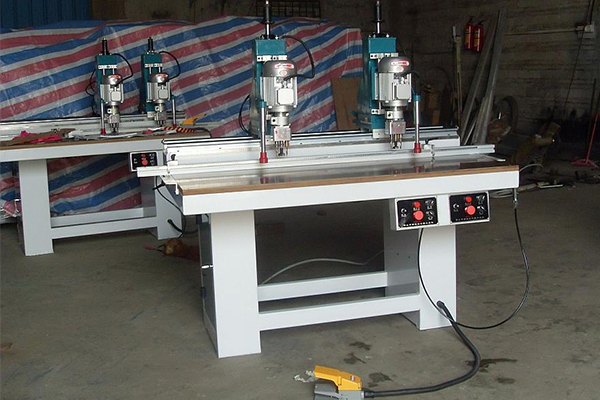 ---
---
Write your message here and send it to us